The new way to shop online is an immersive experience thanks to augmented reality technology that is being embraced by major international companies and is the 97% favorite of Generation Z shoppers in Mexico.
The experiences most identified by the majority of users for the use of augmented reality are mainly for entertainment, clearly we recognize them in games such as Pokémon Go but nowadays they are a growing trend thanks to the lens interactive features offered by social networks such as Snapchat. But this augmented reality boom is beginning to develop a practical use and a highly profitable business model.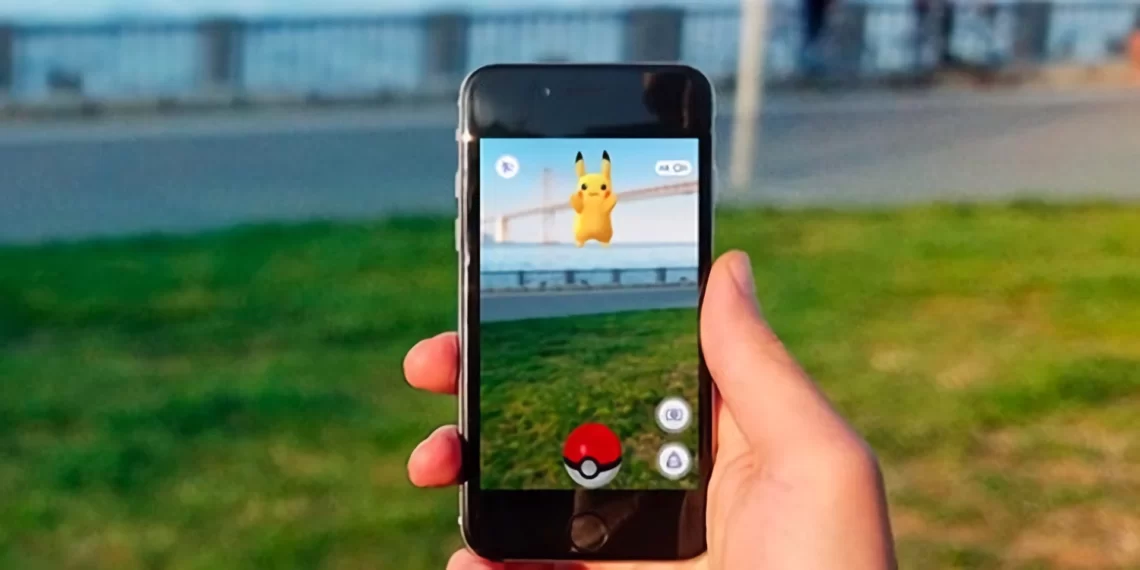 According to figures from Deloitte more than 100 million people worldwide shop using Augmented Reality.
Although AR (augmented reality) is generally seen as a "toy" according to the study conducted by Deloitte Digital, 76% of people expect and want to use it as a practical "tool" in their daily lives. And in this sense, online shopping with this new modality is coming on strong because of these four main aspects:
Generation Z is beginning to join the economically active population.
The fact that Generation Z (born between 1995-2000) is reaching adulthood is a transcendental fact because now, digital natives will have their own purchasing power and will soon lead market trends and guide the way of consumption, most likely towards augmented reality.
87% of Gen Z youth are interested in using Augmented Reality Lenses to try on makeup, clothes, shoes, sunglasses and more accessories from their smartphone.

Snapchat
This is because Generation Z is characterized by seeking out social, fun experiences - even when it comes to shopping! they like change and are not afraid to experiment with new things in their day-to-day lives, including their appearance. As a result, 3 out of 5 young people say they are more likely to pay attention to an ad that incorporates Augmented Reality and are 2.4 times more likely to buy items they first tried this way.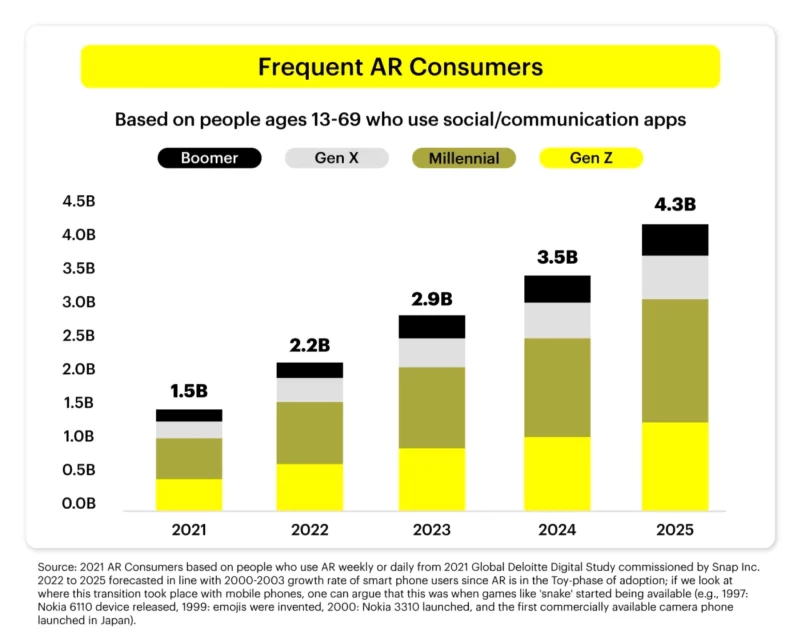 Augmented reality enhances the online shopping experience.
Social distancing measures not only served as a platform for online sales but also promoted a revolution in the way interaction between shoppers, brands and products takes place. This led brands to implement technological solutions such as virtual trial experiences using Augmented Reality.
Glasses with Augmented Reality technology have the ability to recognize the body shape to display products molded with 3D graphics and with them take pictures or record videos and share them on social networks.
Imagine being able to try on your favorite outfit in various sizes and colors, from wherever you are, just by using your smartphone, you can try, choose, buy and receive at your doorstep. The same with make-up, accessories, shoes... the possibilities are limited!
The magic that AR (augmented reality) offers gives brands the unique opportunity to connect with audiences, putting the consumer back at the center of a highly customizable shopping experience. And it has been proven that a virtual product trial can build enough confidence in consumers to buy.
3.- International brands at the forefront
If major international brands such as Nike, Gucci, Prada, Fendi, The North Face, Ralph Lauren, and even McDonald's are riding the wave of augmented reality shopping and having great success it is an excellent indicator of what the future holds for this novel retail model.
One example: American Eagle's pop-up store, which generated $2 million in sales. After it developed a unique user experience by digitizing all the garments in its catalog to create a virtual store that anyone could visit from the comfort of their own home.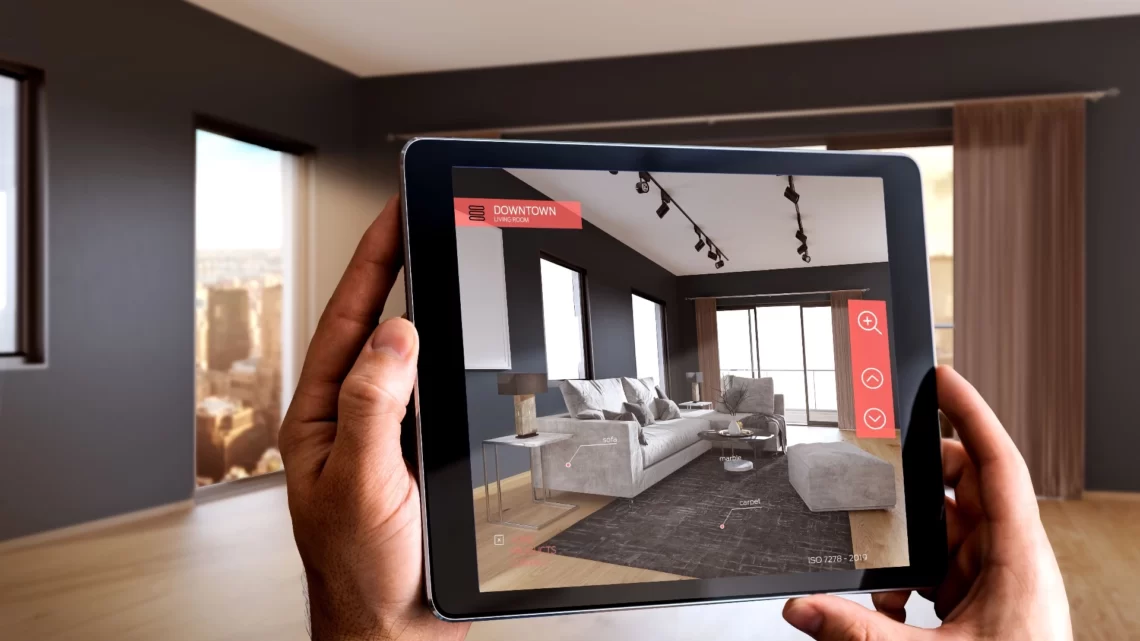 This is because a company's ability to create connections with the user is a quality that is highly valued by modern consumers. 57% of young people say that using Augmented Reality Lenses allows them to feel more connected to brands.
Another of the most successful examples is the recent launching of the new models of Christian Dior B27 sneakers which you could try on with a Snapchat lens, which generated 2.3 million organic views, driving sales to the Dior website.
All of this suggests that there is ample opportunity for growth in this sector with Augmented Reality both intentionally comma for commerce in Mexico over the next few years.
4.- The evolution of word-of-mouth referrals
Recommendations by word of mouth are still, and most likely, will continue to be the best form of advertising because they are built on trust. We are much more likely to try a product recommended by a person we trust. Thanks to technology, consumers' recommendations no longer remain within their immediate circle, they now have a much more powerful reach and can cross languages and borders.
Snapchat's most recent report reveals that 54% of Gen Z have used social media to view recommendations from friends or family.
Basically, now anyone with access to a smartphone and the internet can interact, try on and buy products, recommending and sharing their favorite looks with their friends, using a Lens.
Augmented reality is the cutting edge that every brand and its partners should be aware of. Because the revolution is already underway and marketers can expect the next wave to bring a complete AR ecosystem.