WhatsApp chatbots are a powerful tool to optimize time and resources in your company while improving your customers' experience. With today's technology, creating an automatic response system is very simple and you don't need to be an expert in technology to achieve it.
Digital users, nowadays, are used to get the information they are looking for instantly, no matter if it is 2PM or 3AM. Nothing more discouraging than locating the Whatsapp number of the product or service they are looking for and finding an automatic response that says:
Thank you for contacting us!
It is out of service hours.
We will contact you very soon
Hopefully the customer will wait but, most of the time, while they are getting a response they are already looking for other options.
In addition, answering the same questions several times a day can be a tedious affair that hinders the quality of service you would like to provide to your business. The solution to this is to integrate artificial intelligence tools, such as the Whatsapp ChatbotsThe software allows you to connect with your customers at any time to provide them with the information they need at any time and even guide them through the entire purchasing process without human intervention.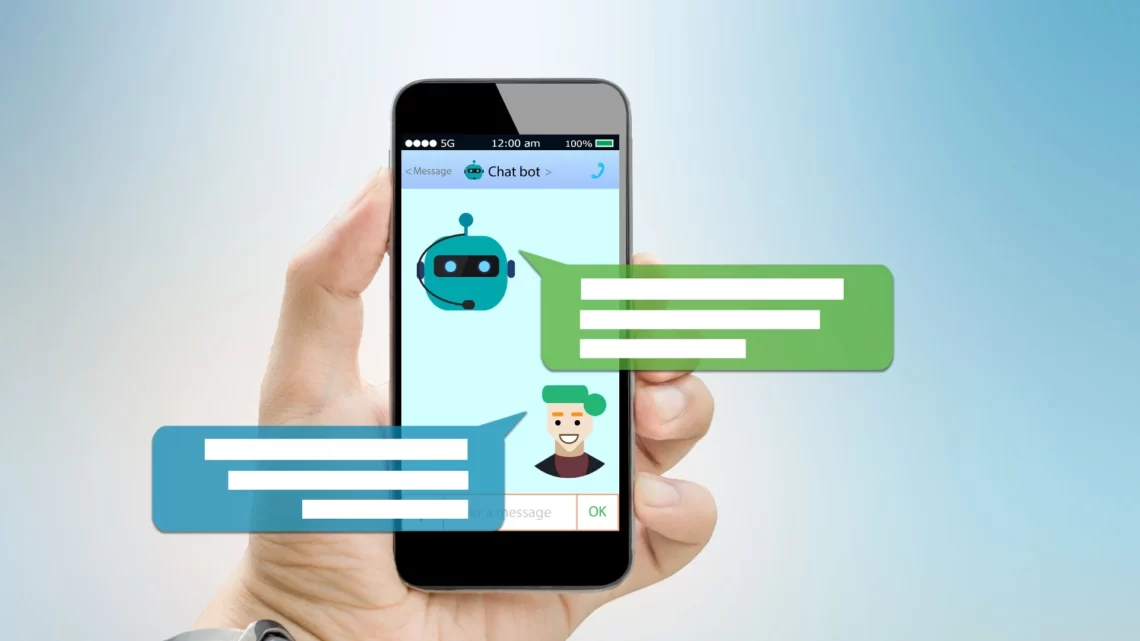 How do WhatsApp chatbots work?
Chatbots are programs that incorporate Artificial Intelligence and Machine Learning systems to maintain a conversation with a user. They are mainly used for customer service as they are able to analyze the user's requests to identify their need and provide the best response.
The user experience with a well-designed chatbot is fast, simple and can even be perceived as very natural, which is why they are the tool with the best conversion rate in the market. Today chatbots are so popular that in WhatsApp in Mexico and Brazil, chat applications are even more used than physical agents to assist bank customers, being 41% and 34% respectively.
What does it take to have a WhatsApp chatbot?
Fortunately, you don't need to be a programming expert to create WhatsApp chatbots for your business as there are numerous apps that guide you through the process and take care of all the hard work of creating the codes.
In fact, to install chatbot you need to have WhatsApp Enterprise (the WhatsApp API) that can only be acquired legally, through a multi-agent and multi-channel service. These companies work as authorized WhatsApp resellers and allow you to improve your communication channels by making the best use of the interface.
Note: to contract the API you must have a websitea page of Facebook Business verified and complete a form that takes no more than five days to be approved.

What about cost?
Although Whatsapp Business is totally free, WhatsApp Enterprise is not. However, do not let that discourage you because its benefits are highly profitable for a business and also their rates are different and does not depend on the service, but the country and the sender of the message.
Each multi-agent platform has its own plans and prices, as well as unique benefits compared to its competitors. To choose the option that best suits your company, be very clear about the services you require, you can take advantage of the free trials offered by the platforms to be sure you have made the best decision.
How to design WhatsApp chatbots?
The first step is to ask yourself what you want it to help you achieve, i.e., what business problem do you need help with?.
Answer frequently asked questions that do not require a human agent such as "What is your address" or "What are your opening hours".
Improve lead generation. When a user visits your website a chatbot can help them get the information they need either by showing them videos, catalogs or even conclude the entire sales transaction within WhatsApp without human help. And if human involvement is required, the chatbot can even schedule an appointment with a salesperson.
Capture key information. WhatsApp chatbots go beyond the conversation and can extract the key information required from a scanned document or photograph, saving the customer the hassle of filling out forms.
Increase customer participation. You can create dynamic WhatsApp chatbots that run dynamics such as quizzes and games to maintain loyalty and closeness with your customers, something so simple has proven to be a sensation and gets impressive results for your company.
The second step is to have a very clear segmentation of your audience in order to visualize with whom the bot will interact, knowing their needs will be key to structure the flow of interaction that will enrich the relationship between customers and your brand.
Once you have chosen the purpose the platform will help you create the roadmap of the actions your chatbot will perform based on the rules you define in an intuitive and human way. Choose wisely, consider that if you change the purpose you will have to build another chatbot probably from scratch, however you can always make improvements on the fly, in fact, it is essential to improve the quality of your service and keep you updated.
What benefits do they bring to SMEs?
Using WhatsApp chatbots is not exclusive for companies with a huge budget, in fact it is accessible for any project. Chatbots are easy to configure and adapt to the needs of each company. Bringing benefits such as:
Reduced operating costsby saving on salaries, training and infrastructure costs.

Flexibility and adaptability. Chatbot systems are capable of managing large-scale conversations without having to hire more staff, and they can always scale up with additional enhancements and features to improve the service experience.

Personalized customer interaction 24hrs a day, 265 days a year. Whether it's addressing frequently asked questions or even initiating a proactive conversation and offering personalized recommendations that optimize the customer experience.

Increased conversion and loyalty rates. As we have already mentioned, bots can even help the customer to temina
Going hand in hand with technological advances, such as the use of artificial intelligence, will take your company to the forefront. What are you waiting for to get started?